Submit a Review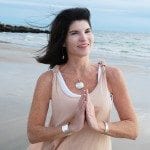 "For several years I had been unsuccessfully trying to sell my home in Mystic. I contacted Janet for help. She did her astrological calculations for the most auspicious time for me to sign the real estate sales agreement that year, which I did at the exact minute she recommended. My house sold that very afternoon for my full asking price! AND this was in 2009, a down market!!! Since then, I have trusted Janet and her considerable skills in the planning of all major life events, including travel and medical treatment! I highly recommend her and encourage my clients to utilize her services."
Brenda Sullivan, Reiki Master
Mystic Healing Hands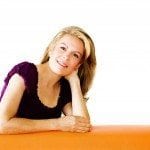 "Janet is by far the best reader I've consulted. I feel her compassion, wisdom and ability to use good common sense. I am not an airy-fairy kind of girl so her depth and attention to personal details are invaluable. I trust, respect and honor all she does!"
Susan Huff
St. Petersburg, FL
http://thesoulfulseed.com/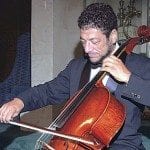 "There are many astrologers to waste money upon and Janet Booth isn't one of them.
Our lives on planet earth veer towards rollercoaster-like chaos. After a session with Janet, it is as if one is handed a tall, cool glass of water. As you get in sync with her, which she makes comfortable to do, you will notice that any sense of being enmeshed in daily life is brought into increasing clarity. In the final analysis, it isn't just one thing. It's a series of progressions. Janet's equations regarding moving forward aren't touchy-feely. Her descriptions of your life's personal insights are precise and astonishingly useful.
It is to be understood that Janet elucidates the highest octave of explaining relationships, career and health. I've never had a question I couldn't ask for a gold mine of information. She is generous and tender. Her innate grasp of nuance and telling detail is formidable indeed.
I cannot recommend her enough."
Darius Gottlieb, poet
http://www.poetphotos.com/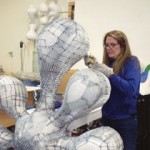 "My husband and I moved from Colorado to the Northeast to be closer to family. As a professional artist, I was seeking a new home location near New York City where I could re-establish my sculpture studio along with enough land to develop an outdoor sculpture park. This is not an easy request to fill anywhere but almost impossible in the New York Metropolitan area.
Frustrated and discouraged after a year of searching with no results, we consulted with Janet Booth to determine the best area for us to focus our real estate attention. There were three or four locations which could have been good, one of which was where I grew up (not an option in our minds). Then Janet focused in on a triangular area we had barely considered, or for that fact knew anything about. To our surprise, a house we dismissed long before kept coming back to our attention in this area and after many twists and turns, we bought and renovated it, building both the studio and the sculpture garden.
The location continues to surprise us and is exactly what we wanted and needed. Janet, through her stellar intelligence and intuitive style, was able to guide us into a happy future we couldn't have even imagined at the time.
With wit, studied insight and clear communication skills, Janet helped supply us with celestial stepping stones to our future happiness. She never ceases to amaze me."
Doris Laughton-Smith
New City, NY
http://www.dorislaughton.com/
"Astrology is one of my "touchstones" that I use whenever I feel the need for more information on important areas in my life. Since meeting my gem of an astrologer, Janet, in 2003, I go directly to her because she knows me better and better with each reading, has access to all of our readings, as well as current planetary influences that she interprets, understandably with creativity and humor. I have gone to Janet for career advice (several times), annual progressed charts, a composite chart for my relationship, and most recently for a relocation change for Saturn's second round! Skype helps to bring us closer and she always makes me laugh."
Debra Ty
http://www.acenterforcaring.com
"Dear Janet – Thanks again for a wonderful reading – you have no idea how incredibly helpful it was, and how much it assisted me in charting a course on this ship of life. I feel it was exactly what I needed to hear, and gave me both renewed confidence and motivation – especially in the direction I most wanted to go in, were it not for those pesky waves of self-doubt. I told my husband that it was the best astrological reading I'd ever had, and I've had readings with several excellent astrologers. You have a rare gift for synthesizing details into a coherent whole, combined with sensitivity, intuition, and perceptiveness."
Karen Alvarado
El Paso, TX
"I saw Janet at a pretty desperate time in my life. As a single mom, I have worked full time and fixed houses on the side, in addition to going to school to build up a financial base for my children and I. Needless to say, all my money was invested in my last home. When I contacted Janet, she told me the exact date and time, precisely, to list the house, and to pick someone different (which unbeknownst to her, I had bumped into an old friend who was a Real Estate Agent). Low and behold, three weeks later, I had an offer. Once that offer came in, I had another full priced offer come in. In this market, tough economy and all, and in three short weeks, I had two full priced, solid offers! Janet, from the bottom of my heart, I can't thank you enough for your time, energy, and most of all, your kindness! I can't tell you how much I appreciate you!"
Lisa
Connecticut
"I have been getting astrological readings from Janet Booth since 2009 right up to the present and using her Janet's Plan-its since at least that long. I get two readings a year as "tune-ups." Janet is very clear in her readings, which are very fact-specific. Her forecasts are right on the money and have come to fruition much more often than not. Her readings allow me to see around corners and I find them invaluable."
K.M.
New Haven, CT
"Dear Janet – It is hard to believe that it has been six years since we arrived permanently in New Mexico, on May 11, 2009 to be exact. It took three years to sell our home in St. Petersburg, FL and after a session with you, you assured me that I would get a contract in April 2009. Well, we agreed to a sales contract in early April 2009 and closed in early May 2009. Thank you again Janet, as I had almost given up until you reminded me that timing was everything and it is always written in the stars."
Karen Barnett
Las Cruces, NM
"I met Janet with a question regarding a time to sign a contract for the sale of my parents' home. I sat with the real estate person until the appropriate time, signed the contract and in 18 days we had an offer for more money than any other offers in the area. The timing was perfect on the sale of the home and so was the price … great work!"
E.N.
Middletown, CT